What Do I Do if I Got Hurt at Work?
Greg and Sue, Clients
We have already recommended his services to others.
Get results like this
Five Tips to Help People Hurt at Work
Helping Injured Workers in Portland, Salem, Eugene and Surrounding Areas
Getting hurt at work can create a lot of uncertainty.  It can raise questions such as: How will my employer react?  If I am unable to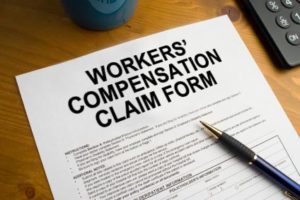 work, how will I get paid? How will I pay the bills?  Should I file a workers compensation claim?  If you have these questions and others, you are not alone.  It is not uncommon to wrestle with the decision of whether or not to file a workers compensation claim.
It is important to remember, the workers compensation system was developed to assist injured workers with these issues.  Workers compensation is a no fault system–that is, with some exceptions, it does not matter who is at fault for the injury.  If you were injured within the course and scope of your employment, you most likely have a workers compensation claim.
If you have been hurt at work, it is your right to decide whether or not to file a workers compensation claim.  No one can or should make that decision for you.  If you have been injured at work, your employer cannot force you to state that the injury occurred outside of work, to agree (verbally or in writing) that you will not file a claim, or agree not to file a claim if they pay the bills.
If you choose to pursue a workers compensation claim, here are five important workers compensation tips
1. Tell your employer immediately about your injury.  The longer you delay communicating the incident to your employer, the  more difficult it may become to support your claim.  Make sure you fill out an injury report and get a copy for your records.  Make note of anyone that witnessed your injury or was present when you reported the work injury.  Also, ask your employer for the name and phone number of the workers compensation insurance covering your employer.
2. File a workers compensation claim. This can be accomplished in two ways.  First, you can ask your employer for an Oregon Form 801.  This is a standard form provided to report a work injury or occupational disease.  Fill out the form honestly and as completely as possible.  Your employer must submit your workers compensation claim to their insurance within five (5) days of being notified of your work injury.  If your employer will not give you an 801 form, click the link below to print your own.  Once you have completed the form, turn it into your employer and contact the Workers Compensation Division at (503) 947-7585 and/or contact an attorney.  Second, you may file a workers compensation claim through your doctor.  If you go to a doctor, it is important to tell your doctor that you were injured at work.  Your doctor should complete an Oregon Form 827 with you.  Your doctor is required to report your work injury to your employer's workers compensation insurer within three (3) working days.  If your doctor does not have an 827 form, click the link below to print out your own.  Make sure you give your doctor the insurance contact information you received from your employer.
3. Go to the doctor. The strength of your workers compensation claim often depends on the opinion and support of your doctor.  If you are treating with a doctor, his or her notes, tests, and exams can validate the existence and cause of your injury.  There is a risk, however, that if your claim is denied, you may be responsible for the medical bills.
4. Communicate any doctor-ordered restriction to your employer. The workers compensation insurer has 60 days from the date you file your workers compensation claim to issue an acceptance or denial of your claim.  If your doctor has restricted you from working during that waiting period, you may be eligible to receive time loss compensation for the time missed at work due to the injury.  This is not the case, however, if your claim is denied within fourteen (14) days of the date you reported the claim to your employer.
5. Contact an attorney. Oregon's workers compensation system is not as simple as you may think.  Believe it or not, it is complicated and it is very easy to lose your footing within the system.  In order to protect your interests, contact a qualified attorney that you feel will communicate effectively with you and has your best interest in mind.
If you have been hurt at work, do not delay.  Contact us now for your free consultation.  Make sure you have your claim in order.
Schedule Your Free Consultation Today
Expert Advise.
Skilled Representation.
Maximum Benefit.
Our clients Say it the best
Mary, Client

★★★★★

"This was a very difficult time for me and the office was extremely supportive and helpful."
Greg and Sue, Clients

★★★★★

"John Bell listened well and returned phone calls promptly. Communication was always timely. We have already recommended his services to others."
Margaret, Client

★★★★★

"I was satisfied once John Bell took over my case. He promptly returned my calls and was very friendly, efficient, and courteous."
Ron and Ranay, Clients

★★★★★

"We give the highest rating for service and professionalism. John helped us through the tough times and always put us at ease."