Roseburg, OR Workers' Compensation Lawyer
Greg and Sue, Clients
We have already recommended his services to others.
Get results like this
The City of Roseburg, OR, is full of hard-working employees, with many residents working in the local lumber mills, dairies, and vineyards. These are physically demanding jobs that often require working long shifts and overtime hours. Others work hard in the local offices, stores, and restaurants. Regardless of your profession, you are protected under Oregon's labor law. This means if you were injured, you should be entitled to workers' compensation benefits.
An injury sustained on the job can cause physical pain, disrupt your daily routine, leave you unable to return to work, and cause much anxiety. The personal injury lawyers at Bell Law Offices understand that your job is your means of supporting yourself, and we know the stress that you must be feeling when that income is taken away due to an accident. Our workers' compensation attorneys can help ensure that you receive the maximum amount of benefits that you are entitled to.
If you or someone you love has been injured in a workplace accident, contact a personal injury attorney at Bell Law Offices today. Call our Roseburg law office at (541) 204-6279, email us, or send us a message right from our website. Our workers' compensation lawyers offer free initial consultations, and our law firm works on a contingent fee basis. You pay absolutely nothing out of pocket.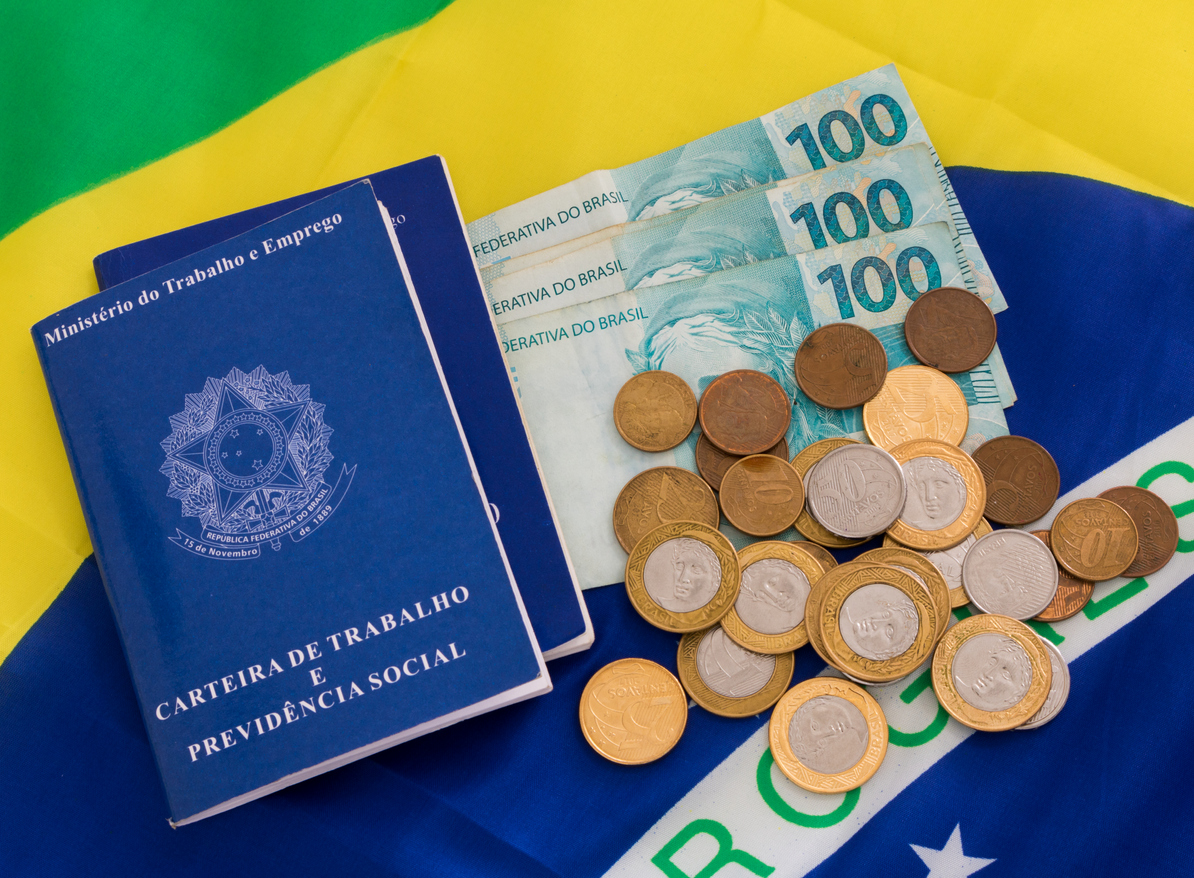 Schedule Your Free Consultation Today
What Are Oregon Workers' Compensation Benefits?
All employers in the State of Oregon are required by law to hold workers' compensation insurance policies. Workers' compensation laws and benefits are designed to protect both employers and employees. The employer is protected from a lawsuit filed by the employee for injuries sustained at work. Employees benefit by receiving a fast payout for their injuries without having to hire an attorney to sue their employers. 
The types of damages and the amount of workers' compensation an injured employee is entitled to depends on the circumstance and expense surrounding the accident. The insurance may cover:
Medical expenses
Lost wages
Long-term disability
Short-term disability
Vocational retraining
There are many benefits to having a workers' compensation lawyer on your side after your injury. A workers' comp attorney is able to calculate the full amount of financial compensation that you are entitled to, ensure that all paperwork is filed on time and correctly, and offer legal advice. Above all, he or she can give you the peace of mind that comes from knowing that you aren't being taken advantage of by greedy insurance companies.
Workers' compensation law is one of the practice areas with which our firm has extensive knowledge and experienceContact our Roseburg office today to schedule a free consultation with a lawyer today.

Do You Need a Roseburg Workers' Compensation Lawyer?
After sustaining an injury at work, you may be struggling to decide whether you should hire a Roseburg, Oregon, personal injury attorney or handle the claim on your own. Ideally, after your accident, you can file the necessary paperwork and receive the full amount of compensation benefits that you are entitled to without delay. Unfortunately, it is not always as straightforward as that. 
Your employer or the insurance company may outright deny or delay your claim. Or before receiving benefits, you may be required to get specific tests and a medical diagnosis, obtain medical records, and then file everything within a limited amount of time. If any paperwork is missing or incorrect, it may lead to your benefits being delayed or denied. 
You may want to hire a workers' compensation attorney if one or more of the following apply to your situation:
Your benefits have been denied or delayed
You are unsure of how to file for workers' compensation
You have a pre-existing health condition
Your employer is retaliating because you filed a workers' compensation claim
You are not receiving proper health care from the company's doctors
Your employer offers you a settlement amount that doesn't cover your medical bills and lost wages
You are being accused of fraud
Your workplace injuries were caused by a third party
Your symptoms progressed gradually over months or years
You receive or plan to apply for social security benefits
Your doctor clears you for work but you don't feel physically ready to return
Your employer is pressuring you to return to work before you are ready
What Types of Injuries Does Workers' Compensation Cover?
If you were injured at work, you may be entitled to workers' compensation benefits for a wide range of medical conditions. Some workplace injuries happen quickly, such as a fall off of a ladder, while other injuries occur gradually; for example, exposure to chemicals or mold worsens over time. 
Over all, there are different types of injuries a lawyer can help you receive compensation for. The right personal injury attorney for you will be familiar with a variety of practice areas, including situations similar to yours. Some possible types of work comp injuries include the following. 
Repetitive strain injuries
Common types of repetitive strain injuries (RSIs) are tendonitis, carpal tunnel syndrome, and bursitis. In order to receive workers' comp benefits for this type of injury, you must be able to prove that your condition is related to your work. An attorney can offer you legal advice and help you provide the evidence needed to receive the benefits that you are entitled to. 
Slip-and-falls
Slip and fall injuries can be caused by many different factors, commonly:
Spilled liquid that wasn't cleaned up
Ice or snow that wasn't removed
Loose rugs,
Mopped floor without a warning sign
Some slip and fall injuries are minor, while others result in serious debilitating injuries that may require a lifetime of care. Either way, you need legal assistance to make sure your claim turns out right. With a personal injury lawyer on your side, you can be confident you're receiving just and fair compensation for your injuries. 
Hearing loss
Workers who are exposed to loud noises for extended periods of time can develop hearing loss. This commonly occurs among construction workers or factory employees who spend long stretches of time working with loud heavy machinery. Workers' comp will typically cover hearing loss, but if your claim is denied, don't hesitate to contact an attorney from our law firm. 
Falling objects
Many of the residents of Roseburg, OR, make a living working for lumber mills and understand the terrible danger of a tree falling on someone. A tree, branch, or another falling object can cause severe head trauma such as a concussion or traumatic brain injury (TBI). Before accepting a settlement, it's a good idea to contact one of the compensation lawyers from our law firm to ensure that you receive the health care benefits that you need now and going forward. 
Exposure to chemicals or mold
Exposure to molds, chemicals, or other toxins can lead to severe respiratory conditions, cancer, birth defects, organ damage, and a host of other complications. Many such health complications are irreversible and could've been prevented if your employer had maintained a safe working environment for their employees. If you or someone you love was injured on the job due to toxin exposure, contact one of the workers' compensation attorneys at our law firm today.

Covid-19 Update
Due to Covid-19, some workplaces that weren't considered dangerous before have now become very hazardous. If you are unable to work because you contracted Covid-19 or you were exposed to the coronavirus while on the job, you may be entitled to workers' comp benefits. This could include temporary disability benefits while you quarantine.
In order to be eligible for benefits, you will need to be able to provide evidence that you were exposed to Covid-19 while working, and that your place of employment provided a special risk of infection. Contact an attorney to learn more about getting workers' comp benefits following Covid-19 exposure.
Contact a Roseburg, Oregon Personal Injury Lawyer Today
The workers' compensation lawyers at Bell Law Offices have helped many Oregon residents obtain compensation after their workers' comp claims were delayed or denied. If you sustained a permanent or life-altering injury, you may qualify not only for workers' comp but for Social Security Disability benefits as well. To ensure that you receive the full amount of benefits that you need, speak to an attorney for a free case consultation.
Remember: every minute counts after you are injured on the job, and putting off contacting an attorney can prevent you from receiving the compensation that you deserve. Every lawyer in our law firm works on a contingent fee basis. This means that you pay absolutely nothing out of pocket, but we get paid only when you receive a settlement.
If you want a team of trusted, diligent workers' compensation lawyers on your side after a workplace accident, contact Bell Law Offices today. Reach a lawyer at our Roseburg office by calling (541) 204-6279, sending us an email, or messaging us via our website.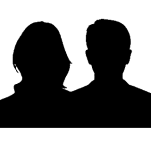 Client Success stories
"John Bell listened well and returned phone calls promptly. Communication was always timely. We have already recommended his services to others."
– Greg and Sue, Coos Bay
Expert Advise.
Skilled Representation.
Maximum Benefit.
Our clients Say it the best
Mary, Client

★★★★★

"This was a very difficult time for me and the office was extremely supportive and helpful."
Greg and Sue, Clients

★★★★★

"John Bell listened well and returned phone calls promptly. Communication was always timely. We have already recommended his services to others."
Margaret, Client

★★★★★

"I was satisfied once John Bell took over my case. He promptly returned my calls and was very friendly, efficient, and courteous."
Ron and Ranay, Clients

★★★★★

"We give the highest rating for service and professionalism. John helped us through the tough times and always put us at ease."