Clackamas County Personal Injury Lawyers
Mary, Client
The office was extremely supportive and helpful
Get results like this
Bell Law Offices
10121 SE Sunnyside Rd #300, Clackamas, OR 97015, United States
Residents of Clackamas County and the Lake Oswego areas can access personal injury attorneys through telephone, online text and website contact forms. In person law firm office visits are also available in all areas of Clackamas giving accident victims full access to competent legal advice. Personal injury attorneys in Clackamas have experience in a wide variety of personal injury law, including but not limited to:
Auto Accidents
Personal Injury
Workers Compensation
Social Security Disability
Victims needing legal representation for personal injury cases can rest easy knowing that a Clackamas County lawyer is available to help them file a claim, represent them in court, negotiate with insurance companies and gather needed medical evidence for their case. Most personal injury attorneys require no upfront fee and only receive compensation when the case is won. Accident victims benefit from a free initial consultation where they can discuss the merits of their case.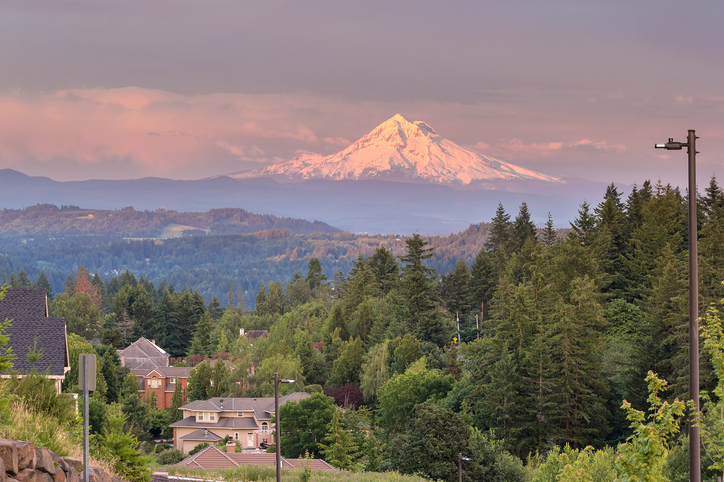 Schedule Your Free Consultation Today
Clackamas County Auto Accident Attorneys
More than 2 million people per year are injured in auto accidents involving cars, trucks, motorcycles and other motor vehicles. With a population of over 400,000 people, Clackamas County and Lake Oswego Oregon are not immune from such statistics. Drunk driving and distracted driving result in innocent people being hurt or killed every day. Victims of such accidents deserve justice and expert legal advice. Personal injury law in Clackamas County can be confusing with stringent time limits for filing a claim and certain limits placed on compensation. Having an attorney in Clackamas is critical to a successful and fair outcome for auto accident victims.
Clackamas, OR personal injury lawyers can help auto accident victims communicate with insurance companies who may not have the victims best interest at heart. A personal injury attorney or law firm located in Oregon can negotiate with insurance companies and often get a higher settlement amount than if a victim were to tackle the insurance company on their own. An experienced Clackamas law firm always puts their clients first and will not settle for less than justice demands. Insurance companies often make an early offer for less than the claim is worth, hoping a victim will settle quickly, and they can avoid paying what is just. Having a Clackamas County attorney on your side as soon as possible after an accident can eliminate any low-ball offers from insurance companies and ensure you are compensated fully for your injuries.
Personal Injury Cases in Clackamas County
Personal injuries can happen anywhere in Oregon. Injury lawyers can help victims navigate all types of personal injury claims. If you are injured due to no fault of your own, it is important to contact a law firm to discuss your claim. A personal injury lawyer can help victims file claims, understand personal injury law in Oregon and ensure medical bills and other expenses are accounted for. Injuries can often be extensive and long-lasting. Lawyers in Clackamas County understand it is critical to avoid settling with insurance companies until all the ramifications of the injury are known. Lawyers located in Clackamas County can protect clients from insurance companies looking to settle quickly for less than the victim is entitled.
Wrongful death cases are emotional and complicated, involving emotional damages, lost wages, loss of companionship and other nuances. Contact a law office immediately in the event of a wrongful death claim and let experienced personal injury attorneys located in Oregon navigate the complicated claim process.
Workers Compensation Claims In Oregon
Being injured at work in Oregon leaves a victim with lots of questions. When can I return to the office? How will I pay my bills? What if I can't do the same job I had before the accident? Contact a personal injury attorneys office for help with a workers compensation claim. Lawyers located in Oregon are experienced with the laws governing workers compensation and can help make sense of the complicated and sometimes confusing regulations.
Workers compensation often protects the employer to the detriment of the employee. Oregon's laws have strict time restraints for both the employer and the victim. Injuries incurred while on the job deserve the full protection of workers compensation insurance but navigating what needs to be done and when can be stressful and confusing for victims. Contacting an attorney with experience in on-the-job injuries increases the odds of a successful outcome for the victim.
Social Security Disability Personal Injury Attorney Clackamas County
When someone is unable to work because of physical, mental or emotional disability they may be qualified to receive Social Security Disability payments. Disability benefits are distributed and regulated by the Social Security Administration which is the government agency that also oversees Social Security Retirement Benefits. Applying for and receiving Social Security Retirement can be a straightforward and relatively simple process, not so for Social Security Disability.
Many disabled people find themselves caught in a confusing, redundant, bureaucratic tangle while trying to apply for and receive disability benefits on their own. If an application is approved at the initial stage it will take a few months for the claim to be processed. If the claim is denied. It can take years. The average length of time to get an appeal hearing on a denied claim for Social Security Disability in Oregon is 568 days. An initial claim can be denied for a multitude of reasons, including incomplete or missing forms, missed deadlines, or inaccurate information.
Bell Law Offices
A law firm with experience in Social Security Disability in Clackamas County Oregon can make sure your Social Security Disability claim appeal is filed correctly and within the time frame allowed by law. Having an expert attorney located in Clackamas County Oregon to help file your claim can shorten the time between application and approval, so you can start receiving the benefits you rightly qualify for. Attorneys are critical in cutting through the red tape that is inherent any time you deal with a government agency. A Social Security Disability claim is too important to leave to chance.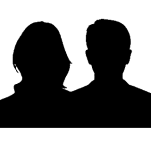 Client Success stories
"John Bell listened well and returned phone calls promptly. Communication was always timely. We have already recommended his services to others."
– Greg and Sue, Coos Bay
Expert Advise.
Skilled Representation.
Maximum Benefit.
Our clients Say it the best
Mary, Client

★★★★★

"This was a very difficult time for me and the office was extremely supportive and helpful."
Greg and Sue, Clients

★★★★★

"John Bell listened well and returned phone calls promptly. Communication was always timely. We have already recommended his services to others."
Margaret, Client

★★★★★

"I was satisfied once John Bell took over my case. He promptly returned my calls and was very friendly, efficient, and courteous."
Ron and Ranay, Clients

★★★★★

"We give the highest rating for service and professionalism. John helped us through the tough times and always put us at ease."