Portland Car Accident Lawyer
Mary, Client
The office was extremely supportive and helpful
Get results like this
Navigating the
traffic
in Oregon's largest and most populous city is challenging. As in all major cities, Portland car accidents are a cause of injury and death. In 2018, 41,073 people were injured in motor vehicle accidents while 502 others were sadly killed in Oregon. 
From the moment of a crash, difficulties can multiply for Portland car accident victims. Medical bills, uncooperative insurance companies, and the pain and suffering associated with their injuries can threaten to overwhelm them. 
If a car accident has put a strain on your family, the mission of Bell Law Offices, PC, is here to help you recover. To learn how we can help, call our capable team at (888) 813-3188 for a free legal consultation.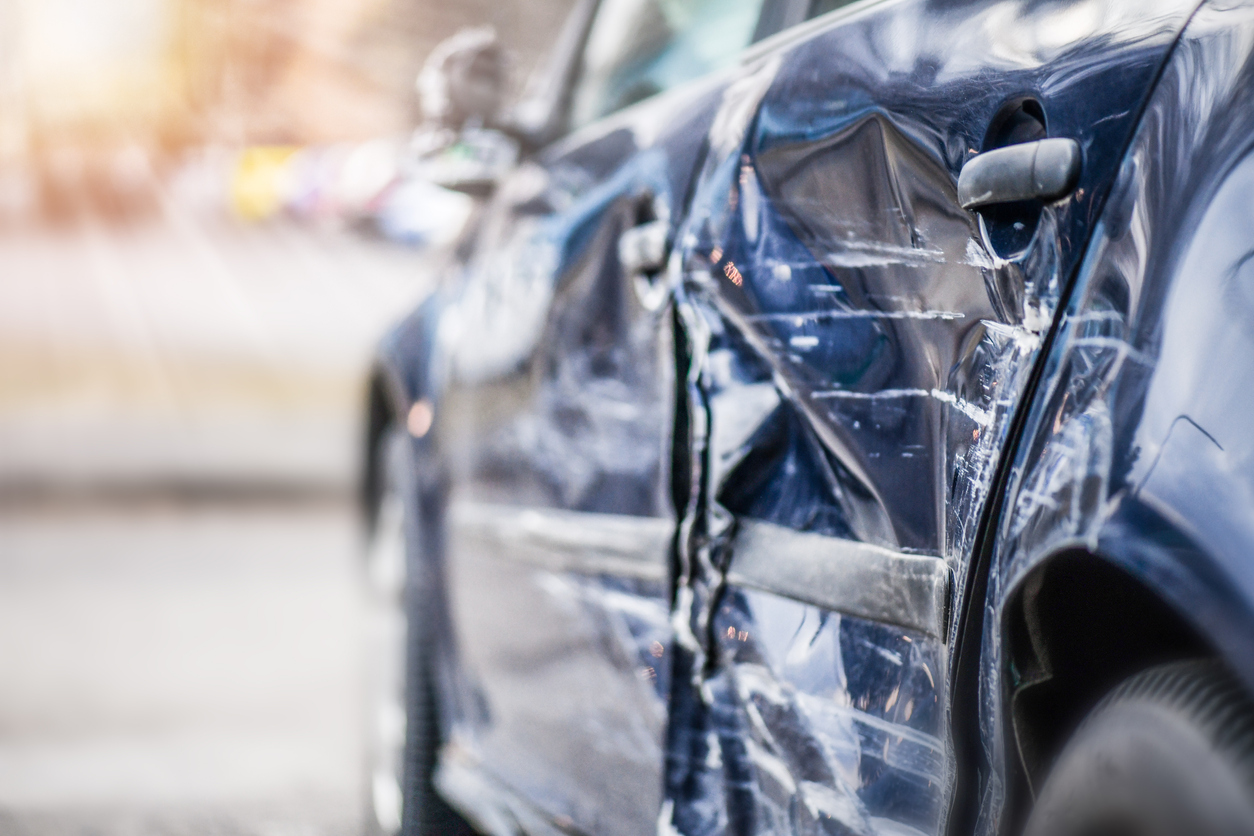 Schedule Your Free Consultation Today
Avoiding the Devastation of Portland Car Accidents
According to a research study, car accidents significantly impact injured persons. The effects can negatively impact their lives in numerous ways. 
Wrecked vehicles
For many Portland residents, their vehicle is an indispensable part of their lives. This mode of transport gets them to work so that they can provide for their family. It takes them to their family and friends for social refreshment. What's more, access to a personal car saves them time and inconvenience when they need to run errands and keep appointments.
Repairing or replacing a vehicle after an auto accident can cost surprising amounts of time and money. For instance, consider these cost estimates associated with common car accident damages:
The cost of repairing dented bumpers depends on the type of car and the severity of the accident. While sensors can help you avoid a collision, they are expensive to repair if you get in an accident. One repair shop has estimated that a severely dented bumper will cost $450-$900 to fix. 
Deep paint scratches take time to repair. Most cars have at least 3 layers of protection. The clear coat, base coat, and primer must dry after application. New paint cannot fix scratches, holes, or dings in the metal body. If a technician needs to sand and fill damaged areas, prices increase. Meanwhile, a paint job can average from $1000 to $3500.
Cracked windshields may run about $100-$350 for repairs or replacement. 
The suspension system keeps your ride smooth and helps you maintain control as you drive along the road. If you do not address suspension problems, your car might veer to one side as you drive or seem difficult to steer. Essential parts and services like ball joints, struts, and wheel alignments often reach into the hundreds to replace.
Rear-end repair costs are difficult to estimate. Minor issues might only cost a few hundred dollars, but bent frames, transmission issues, and other more serious issues can cost thousands to fix.
In Oregon, insurance policies operate under no-fault provisions for injuries. Personal injury protection (PIP) insures injuries, regardless of who caused the accident. These policies do not cover auto accident repairs. As an auto accident victim, you need to know your options. 
Who is responsible for your car repair costs? How can you get your car back in working order as soon as possible? You can ask a Bell Law Offices car accident attorney. To get the answers to your questions, contact our law firm via our website or by emailing info@belllawoffices.com for a free legal consultation at a time convenient for you.
Crippling injuries
The physical and psychological effects of Portland car accidents are frequently much worse than mere property damage. A 2018 study states: "[Motor vehicle collisions] often result in physical injuries that have significant physical, psychosocial, and cognitive consequences, all of which may result in long-standing functional impairment and disability as well as marked changes in quality of life."
Bone fractures are a common outcome of car accidents. Even a simple, clean break of an arm or limb can generate large hospital bills. Yet, healthcare and rehabilitation costs of hip, spine, and complex fractures might reach tens of thousands of dollars. 
Whiplash disorders result from an extreme movement of the neck. In a car accident, this jolt usually follows a sudden acceleration or deceleration of the vehicle. Whiplash symptoms might not appear right away, so getting a doctor's opinion after any accident trauma is a good idea. The most common symptoms are back and neck pain, stiffness, and headache. and a feeling of pins and needles in the upper limbs. Studies show that some 50 percent of whiplash survivors face "ongoing pain and disability." Therefore, treating whiplash might take a long time and cost more than your insurance company is willing to pay.
Mild traumatic brain injuries (TBIs) cause temporary symptoms, while severe cases can cause life-long cognitive and physical disabilities. TBIs are among the most expensive types of injuries to treat. In-hospital costs reached between $2130 and $401,808 per patient in a recent literature review. Families often need caregivers or rehabilitation after brain injuries, but the high costs of these services can make them too hard to obtain.
PIP coverage pays for "all reasonable and necessary expenses of medical, hospital, dental, surgical, ambulance and prosthetic services incurred within 2 years after the date of the person's injury." While this might sound impressive, you only need to glance at the average costs of medical treatment above to realize that $15,000 does not go a long way. 
Yet, if you are one of the thousands of Americans who paid for a basic PIP policy, your right to reimbursement ends when your bills top $15,000. Most comprehensive policies also have strict maximum payments.
What can you do if your injuries exceed your maximum benefits? How can you cover the costs of the household services and nursing or rehabilitative care you need to recover from your car accident fully? A knowledgeable Bell Law Offices car accident attorney can inform you of your rights and help you to get the compensation you deserve. Stop by our law firm at 205 SE Spokane Street, Suite 300, Portland, OR, 97202, or reach our location by calling (503) 616-2181 today.
Household services
You might find yourself unable to handle certain duties due to your injuries. PIP provides funds for you to hire someone to assist you with household tasks (e.g. lawn care, cleaning, and childcare). These benefits are also capped, so once you exceed the limit you will no longer receive reimbursement. 
Lost wages
Depending on the degree of your injuries, you might not be able to return to work for weeks or months. Some people experience permanent disabilities that prevent them from ever working again. If you are not working as you recover, you might be receiving wage replacement from your Oregon PIP insurance policy.
PIP insurance will provide money to cover lost income under specific conditions:
The injured person usually earns income from a paid occupation
The disability continues for at least 2 weeks
If you meet these requirements, you can receive up to 70 percent of your lost wages up to $3000 per month. You can collect benefits for 52 weeks or until you return to your job. If every car accident could be resolved within these strict guidelines, accidents would be much easier to manage. In reality, quite a few people find that they are still recovering once their lost wages policy runs out of coverage.
What if it is clear that you will not be able to work again in the same capacity? Oregon law allows victims to seek compensation for future income potential if a crash leaves them permanently disabled.
A Bell Law Offices car accident attorney can assist you to recover additional funds if your PIP insurance policy is insufficient to cover all the costs of your car accident. Send us a message at info@belllawoffices.com to learn more about your rights to maximum compensation under Oregon personal injury law. 
Funeral expenses
Since 2016, car crashes have been one of the leading causes of untimely death in the United States. When a tragic death follows a Portland car accident, families can feel lost and helpless. 
Like other accident damages, insurance companies reimburse funeral expenses up to $5,000 for those covered by PIP. But anyone who has lost a loved one knows that the funeral may only be the beginning of the heartbreak. Along with grief, you might suffer economic distress from losing the financial support of your family member.
Oregon wrongful death law allows close family members to take action against individuals who – through act or omission – cause preventable deaths. If you are a spouse, child, or parent of someone who lost his or her life in a car wreck, you can reach our Portland office by calling (503) 616-2181.

Finding the Cause of Your Portland Auto Accident – Why It's So Essential
Recovering damages for wrongful death or other personal injury accidents is dependent largely on the cause of the accident. For instance, some people hold responsibility for others. In the context of car accidents, other drivers must operate their cars in a safe manner according to traffic laws.
These negligent or reckless driving practices might lead to personal injury action:
Impaired driving: Most Oregon residents are familiar with motorist limits for alcohol consumption. Drivers should never have a blood alcohol level of 0.08 or higher. Yet, other factors may impair a driver's ability to control his or her vehicle safely. So if you suspect drugs, medical conditions, or other factors played a factor in your accident, please contact us to learn from a Portland car accident attorney how to get fair compensation.
Distracted driving: When you were learning to drive, did you ever hear the expression: "Keep your eyes on the road." Failure to follow this advice can be disastrous. In 2018, 2,841 people died in distracted driving accidents. Distracted driving includes any activity that takes a motorist's attention from driving (e.g. texting, eating, adjusting the radio, consulting a map, etc.) Oregon is one of 22 states that prohibit all drivers from using handheld cell phones while driving. 
Reckless drivers break traffic laws without proper regard for life. Speeding, tailgating, running red lights, or passing illegally are a few of the various types of careless behavior that can contribute to terrible car accidents. 
In Multnomah County, a total of 1,417 injuries and fatalities were linked to driving under the influence of intoxicants (DUII) offenses between 2009 and 2013. Indeed, Oregon state laws are meant to protect accident victims and help prevent loss of life.
Experienced personal injury lawyers realize the first step of assisting a Portland car accident victim is to investigate the reasons behind the accident. Contact us at (888) 813-3188 on our toll-free phone line to learn if your case qualifies for compensation under Oregon law.

How to Make Reclaiming Your Peace of Mind Your Priority
Stress, fear, and anxiety are some symptoms of the distress resulting from Portland car accident injuries. Yet, medical professionals conclude that "stress can significantly slow wound healing." So worrying about your finances can actually hurt your recovery.
Dealing with insurance companies can also add harmful frustration to your life. Some who began the process of making an insurance claim on their own later turn to auto accident attorneys for assistance. Why are insurers sometimes uncooperative?
Missing documents: Insurance companies need documentation to support accident claims. To approve a claim, they might request medical records, police reports, and proof of earnings. If you are missing a single requirement, insurers may delay or deny payment for your injuries and property damage.
Late paperwork: Strict guidelines pose a problem for accident victims. As they lay in a hospital bed, the clock to meet processing deadlines is ticking. Even if you turn in all your paperwork on time, you might not be able to control how fast doctors, police, and others provide all necessary documents. Failing to meet a deadline can mean forfeiting your rightful compensation.
Errors: When completing insurance forms, you must be careful to enter the information accurately. Transposing a number or leaving a space blank will only waste time if you have to redo your paperwork. In some cases, errors can generate rejection of your claim.
Profit: Like most businesses, insurers are concerned with making money. Unscrupulous companies try to get clients to accept a low offer or lose out on collecting their benefits to protect their bottom line.
An insurance policy is of no value if it does not protect its holder after an accident. Recovering your financial balance is important, but you should not sacrifice your health. Our team of professionals at Bell Law Offices would like to assist you. 
Why not trust the legwork to competent car accident lawyers with years of experience dealing with Portland claims? Getting in touch with a lawyer is easy; call (888) 813-3188 or send a brief message to info@belllawoffices.com.

How to Recover Your Financial Balance and Secure Your Future
When you entrust your case to us, you can focus on healing your injuries. A Bell Law Offices auto accident lawyer can help you manage stress by handling the details for you to collect maximum compensation from your insurance policies. He or she can also help you understand what your car accident is worth before you accept a settlement.
The mission of Bell Law Offices, PC, is to help accident victims recover financially and seek justice for Portland car accidents. Find out how Oregon law can ease your mind and relieve your pain and suffering. There is no cost or obligation to speak with a compassionate car accident lawyer. Call (888) 813-3188 for a free personal injury case review today.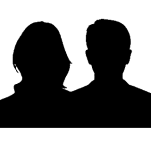 Client Success stories
"John Bell listened well and returned phone calls promptly. Communication was always timely. We have already recommended his services to others."
– Greg and Sue, Coos Bay

Expert Advise.
Skilled Representation.
Maximum Benefit.
Our clients Say it the best
Mary, Client

★★★★★

"This was a very difficult time for me and the office was extremely supportive and helpful."
Greg and Sue, Clients

★★★★★

"John Bell listened well and returned phone calls promptly. Communication was always timely. We have already recommended his services to others."
Margaret, Client

★★★★★

"I was satisfied once John Bell took over my case. He promptly returned my calls and was very friendly, efficient, and courteous."
Ron and Ranay, Clients

★★★★★

"We give the highest rating for service and professionalism. John helped us through the tough times and always put us at ease."