Car-accident-lawyer
Mary, Client
The office was extremely supportive and helpful
Get results like this
Salem, the capital of Oregon, is the second-largest city in the state. With a
population
approaching 175,000, it is not surprising to see busy roadways glutted with cars and trucks. Unfortunately, thousands of accidents happen every year. In 2018, for example, there were over 50,000 crashes in Oregon.
Everything seems urgent after a car accident. Your injuries, medical bills, damaged motor vehicle, and paperwork from insurance companies all need your immediate attention. If you miss a deadline or send in a payment late, your concerns will only multiply. Soon, you are spending more time worrying about finances than your health.
This stress you feel doesn't have to keep overshadowing your recovery. At Bell Law Offices, PC, our car accident lawyers have the resources and experience to pursue maximum compensation for you and your family. If you want to put your well-being first, contact our law firm at (888) 813-3188 to learn how Oregon law protects your rights.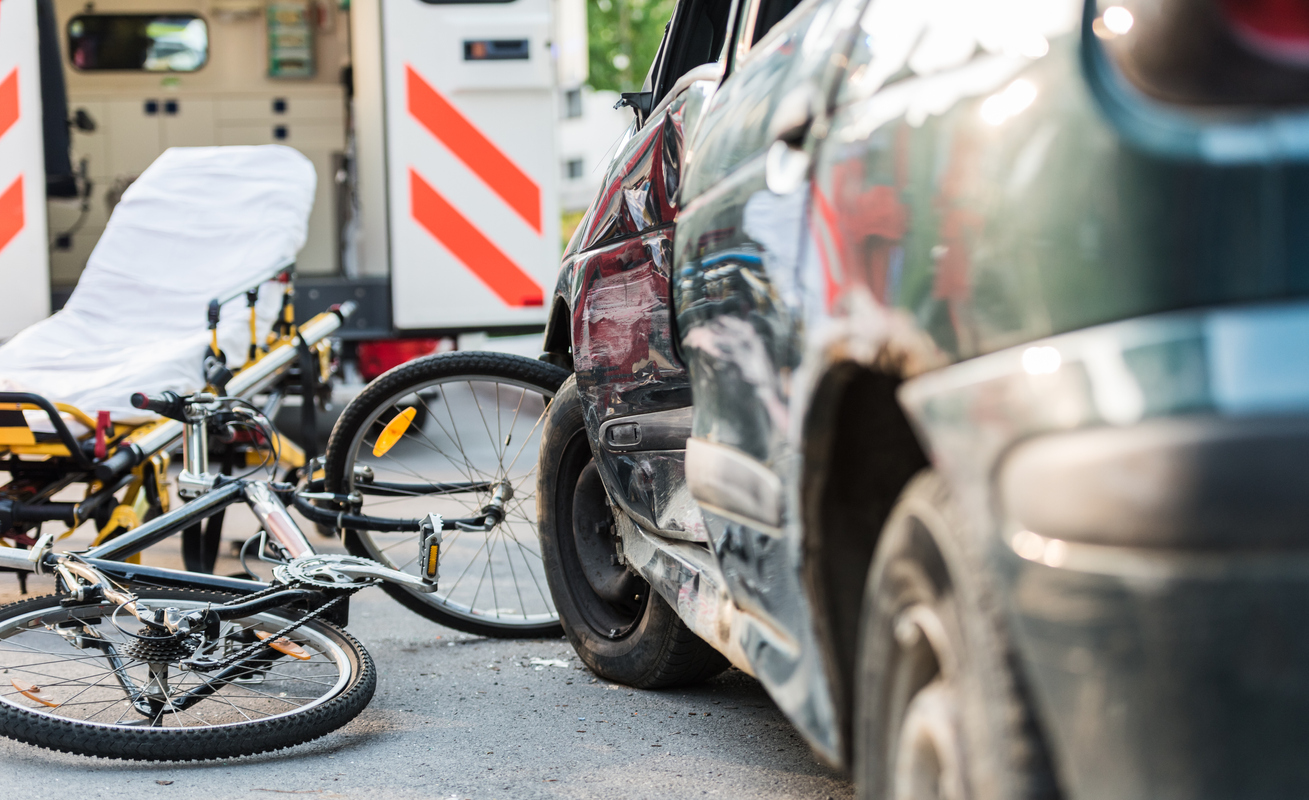 Schedule Your Free Consultation Today
Why Consulting a Personal Injury Lawyer is Worth Your Time
At our law firm, we understand how much stress car accidents cause. Should you speak to a lawyer, or can you handle everything yourself? Consider the following reasons why consulting a car accident attorney can save you time and worry in the long run.
Questions answered
During your brief personal injury consultation, you can find the answers to your most pressing legal questions, such as:
Will my insurance policy cover property damage?
What documents do I need to submit to my insurance company?
What if my medical bills exceed my coverage?
What if the other driver or I did not have insurance at the time of the accident?
What is the average settlement for a car accident?
Will I need to go to court?
To ease your mind, we offer free initial consultations to the residents of Salem, Oregon. Start a chat for instant answers or to schedule a consultation with an experienced personal injury attorney today. 
Deadlines met
Many people lose due compensation because they underestimated how long it takes to gather evidence for their own car accident. Failing to meet deadlines is risky. For instance, most insurance companies require supporting documents, including medical records, police reports, and proof of wages for all insurance claims. 
While you scramble to collect the documentation, the clock is ticking. You must send these documents promptly, or your insurance company can use missing proof as justification to reject your claim. 
Adding to the pressure, Oregon law also sets a deadline for the filing of personal injury actions. Once the statute of limitations ends, you lose the opportunity to recover damages for your car accident.
Justice served
Oregon is a no-fault state, so personal injury protection (PIP) insurance will cover some expenses. You might face any of these three common problems with PIP coverage:
PIP insurance does not cover property damage. If you wrecked the other party's car or vice versa, you have to rely on your comprehensive or collision policy to fund the repairs. Without this coverage, you might have thousands of dollars from your personal bank account.
PIP policies cover only specific expenses (i.e. medical and household service expenses, lost income, and funeral expenses). You thus cannot recover compensation for pain and suffering from this type of plan, regardless of how severely you were injured in a car accident. 
Most basic PIP plans limit compensation to $15,000. A surgery or a long rehabilitation without the ability to work can put you beyond this minimal threshold. Salem car accident victims can easily find themselves facing overwhelming medical debt without anywhere to turn for help.
Maximum compensation 
If your insurer offers you a settlement, should you be quick to accept it? Some companies are quick to provide payments to those who have been in an auto accident. While the amount might seem fair, months later you might realize that your injuries are more serious than you initially thought. Though you might desperately need more medical treatment or more time off work, there is nothing you can do at that point.
These multi-million dollar insurers want to turn a profit, but our experienced car accident lawyers are not fooled by bad offers. We know how to calculate how much you deserve for your rehabilitation and lost wages. We look at the big picture, striving for compensation that takes into account the full extent of your injuries. 
Trying to handle your insurance company alone can be a slow and frustrating process. By the time you realize that your coverage is insufficient for your medical bills, it might be too late to pursue a legal claim. 
Not only can an accident attorney with Bell Law Offices make sure that your PIP and collision insurance pays what you deserve, but he or she can also determine if you qualify for additional compensation. Securing a personal injury claim early can solve your financial problems and relieve the burden of accident-related disabilities, debt, and pain and suffering. 
Get in touch with a professional accident attorney at (888) 813-3188 to learn how Oregan law protects its residents from the devastating effects of car accidents.

An Accident Attorney Can Seek Damages For Your Marion County Auto Accident
In Salem, Oregon, you may collect damages for car accidents that fit specific criteria. You may be eligible for:
Special damages to reimburse economic losses like hospital costs, lost wages, and what you spend on hiring people to help you around your house while you recover
General damages compensate for non-economic losses, such as pain and suffering, psychological distress, and the negative effect of your injuries on your personal life and relationships
Punitive damages are meant to discourage others from committing similar acts and punish the person who caused the accident; courts seldom impose these damages except in cases involving extreme recklessness or malicious intent 
What if you were partially at fault for the car accident? Our law firm still might be able to recover damages for your injuries based on Oregon modified comparative negligence law. These regulations allow your lawyer to pursue accident compensation even if you were partially responsible. 

Car Accident Injuries That Qualify for Compensation in Salem, OR
You might be entitled to recoup the costs of treatment for accident-related injuries, including, but not limited to:
Traumatic brain injury (TBI) is a frequent cause of death and disability. Some effects of TBI are temporary, but others may permanently damage a victim's thinking, emotions, and ability to move. This type of head trauma during car accidents due to blows or jolts to the head. According to the CDC, vehicle crashes are the second-leading cause of TBI hospitalizations.
Spinal cord damage happens when the spinal cord or its surrounding tissues is crushed, dislocated, or experiences a blow. Spinal cord damage can cause pain, numbness, loss of bowel and bladder control, breathing problems, or even paralysis. 
Broken bones are a common consequence of motor vehicle accidents. Without proper attention, broken bones may lead to visible deformities and painful movement.
Lacerations and burns are skin issues. When an impact causes the skin to scrape an object, cuts and burns may occur, sometimes leaving deep scars.
Seat belt abrasions result when the seat belt grates against your skin at impact, damaging soft tissues and skin.
Whiplash is a neck sprain characterized by pain, stiffness, headache, dizziness, and psychological conditions. The condition might become apparent days after a car accident, so it is important to see a doctor whenever auto accidents strain your neck.
Amputations refer to the loss of limbs. 
Internal bruising or bleeding can cause death if you lose enough blood. Never ignore signs like low blood pressure, vision problems, nausea, or severe pain.
Soft tissue damage encompasses trauma to your muscles, tendons, and ligaments. Common symptoms are lumps at the site of the injury, unstable joints, a limited range of motion, and the inability to bear weight on your affected limb.

What to Do If You Lost a Loved One in a Salem Auto Accident
Dealing with the emotional toll of death is always difficult. Yet, when you know that it was preventable, you may wonder if there is any way to get justice for your unnecessary loss. A compassionate lawyer can help.
According to an Oregon State crash statistics report, 446 of those 50,000 car accidents resulted in death. A wrongful death claim could seek compensation if negligence or intentional harm caused fatalities. Among the top 10 driver errors are inattention, driving too close for conditions, and disregarding traffic signals. 
A car accidents lawyer can investigate what caused your loved one's accident. If you have the basis for a wrongful death claim, he or she can pursue damages:
Medical expenses incurred before your family member succumbed to fatal injuries 
Funeral costs and burial costs
Suffering and pain
Loss of future financial support and inheritance, calculated according to your loved one's salary average before death
Loss of companionship and guidance
If you are a close relative of someone who lost his or her life in a Salem car accident, you might meet the requirements to take legal action. Email us at info@belllawoffices.com or call toll-free (888) 813-3188 for a free case review to find out what your next step should be.

Why Contact Bell Law Firm Without Delay
If you were injured in a car accident in Salem, Oregon, state law requires you to minimize the financial impact of your accident. For example, what if you do not closely follow the doctor's advice after seeking treatment and your injuries worsen? 
Such actions might be deemed as "failure to mitigate damages." An insurance company (or court) might reduce your compensation in proportion to your perceived negligence. 
An accident victim who has not studied Oregon laws might make a costly mistake without realizing it. Rather than take the chance, why not consult an auto accident professional who has your best interests at heart? 
To set up a free consultation with a law firm that has years of experience recovering maximum compensation, call (888) 813-3188 or visit our office at 698 12th St SE, STE 240, Salem, OR 97301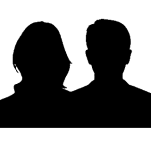 Client Success stories
"John Bell listened well and returned phone calls promptly. Communication was always timely. We have already recommended his services to others."
– Greg and Sue, Coos Bay
Expert Advise.
Skilled Representation.
Maximum Benefit.
Our clients Say it the best
Mary, Client

★★★★★

"This was a very difficult time for me and the office was extremely supportive and helpful."
Greg and Sue, Clients

★★★★★

"John Bell listened well and returned phone calls promptly. Communication was always timely. We have already recommended his services to others."
Margaret, Client

★★★★★

"I was satisfied once John Bell took over my case. He promptly returned my calls and was very friendly, efficient, and courteous."
Ron and Ranay, Clients

★★★★★

"We give the highest rating for service and professionalism. John helped us through the tough times and always put us at ease."