Roseburg, OR Car Accident Lawyer
Mary, Client
The office was extremely supportive and helpful
Get results like this
For most residents of Roseburg, OR, driving is part of their daily routine. You may commute to work, drop the kids off at school, go to the store, or simply go for a drive to enjoy Oregon's beautiful landscape on a sunny day. While driving is a necessary part of our lives, it's also one of the most dangerous things that we may do on any given day.
The volume of vehicle accidents in Oregon surpasses that of many other states. There were 50,099 car crashes reported in one recent year that caused 41,073 injuries. Tragically, even the most cautious drivers in Roseburg can be injured in a collision due to the negligence of those they share the road with. Even relatively minor collisions can leave victims with painful injuries that take months to recover from.
Speaking to a personal injury lawyer is one of the most important steps that you can take after being injured in a car accident. Many accident victims aren't aware of the full amount of compensation and benefits that they are eligible to recover. The attorneys at Bell Law Offices, though, have years of experience in handling car accidents and other personal injury cases, which allows us to determine exactly what you should be able to get.
Speak to a lawyer today to ensure you receive maximum compensation after your auto accident. Call our Roseburg office at 541-204-2010, email us, or send us a message on our website.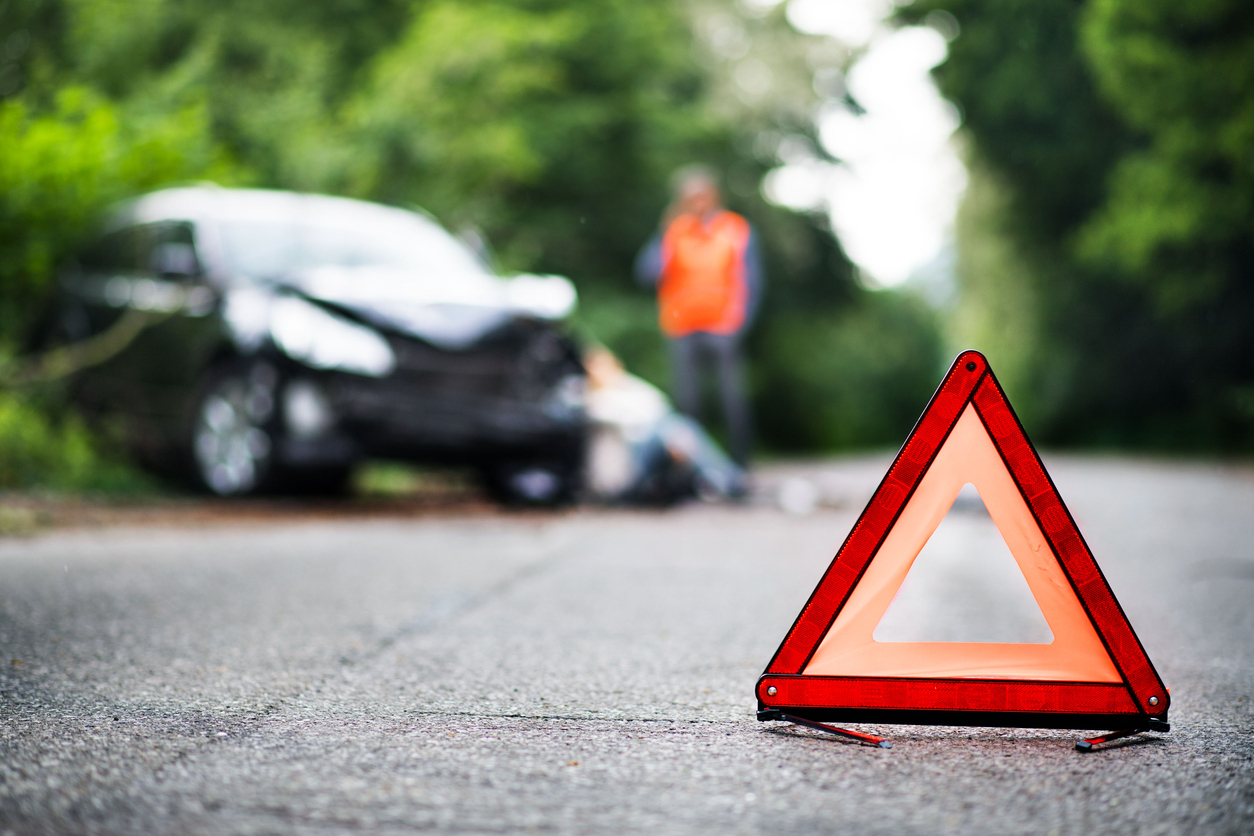 Schedule Your Free Consultation Today
You Were In a Car Accident – Do You Need To Report It?
After being involved in an auto accident in Roseburg, OR, some drivers don't want to report the collision to the authorities. There are many reasons why drivers may not want to call 911. They may have been driving while intoxicated, be uninsured, have been driving without a license, or simply not want to take the time to wait for the authorities to arrive and a report to be filled out. 
In Oregon, you must file a traffic and accident report with the DMV within 72 hours if one or more of the following applies to your case:
The damage to any vehicle or other property involved is over $2,500
A vehicle was towed from the scene
There were any injuries or fatalities as a result of the accident
In most situations, you will need to call 911 to report the accident. A police officer and, if necessary, an ambulance will be dispatched to the scene. A police report will be filled out detailing the potential cause of the accident, injuries sustained, and damaged property. It's important that this report is filled out, as it could be beneficial to your claim later on. 

What Mistakes Should You Avoid When Talking To Insurance Companies?
After a motor vehicle collision in Roseburg, you will need to report the accident to your insurance company. However, try to keep your conversation with them as brief as possible, and try to avoid saying anything that could affect your compensation payout. Don't allow insurance adjusters to talk you into accepting a settlement before you know the full extent of your injuries and losses. You should speak to a lawyer first.
Consider the following tips when dealing with insurance companies:
Don't give a recorded statement
Don't unknowingly say anything that may hurt your claim
Don't admit fault in the accident
Don't minimize your injuries
Don't let the insurance company dictate where you receive medical care
Don't sign anything before it's reviewed by a lawyer
We recommend speaking to one of the personal injury attorneys with our law firm before finalizing anything with the insurance company. An accident lawyer will be able to calculate your losses, negotiate with the insurance companies, and ensure you receive the full compensation amount you are due. 

What Steps Should You Take Following a Car Accident in Roseburg?
After an auto accident, it is normal for people's emotions to be running high, making it difficult for them to think clearly and rationally. The most important thing to do after a collision is to seek medical attention for yourself and others that need it. Once help is on the way, there are other important steps that you can take to protect yourself physically and financially after the accident. 
If possible, after a motor vehicle collision, try to remain calm and focused and take the following steps:
Check yourself for injuries and call 911. This is the most important thing that you can do after a collision. It may save your life and the lives of those in the other vehicle. You should call 911 even if the injuries seem minor, especially since there are times when the full extent of injuries sustained aren't immediately obvious. A person could unknowingly have a brain injury or be bleeding internally. 
Move to safety. If it is possible, move your vehicle off the road and out of the way of oncoming traffic. Turn off your vehicle, turn on your hazards, and set out orange cones or triangles if you have them.
Exchange information. If possible, exchange contact information with all parties involved in the collision as well as with any witnesses in the area. Obtain full names, addresses, phone numbers, the make and model of the vehicles, license plate numbers, and insurance information. While exchanging information, be polite but refrain from saying anything that could be construed as an admission of fault.
Document the scene. Use your phone to take photos of the scene of the crash. Photograph any injury sustained, property damage, weather and road conditions, and anything else that could be pertinent to your claim. 
Contact your insurance company. As noted earlier, it's important to alert your insurance company that you've been involved in a motor vehicle collision, but you should never accept a settlement without first consulting with a Roseburg personal injury lawyer. Keep in mind that, once you accept a settlement offer, that's it; you can't go back later and ask for more financial compensation. 
Consult a personal injury attorney. Insurance companies want you to settle for the lowest amount possible. With a trusted Roseburg lawyer from Bell Law Offices on your side, you'll have the peace of mind that comes from knowing you aren't taken advantage of by insurance companies who only care about profit. If you or someone you love has been seriously injured or killed in an auto accident, contact our law firm at (541) 204-6279 today.

What Types of Losses Can a Personal Injury Attorney Help You Recover After a Car Accident?
Oregon state law allows financial compensation for a range of damages after a motor vehicle collision. Your personal injury attorney will review the extent of your injuries and damages and may pursue compensation for:
Past and future medical expenses
Lost wages
Loss of future earning potential
Long-term disability
Short-term disability
Property damage
Pain and suffering
Wrongful death
What If You Had a Pre-existing Condition Before The Auto Collision?
You typically cannot seek damages in a motor vehicle accident claim for a pre-existing injury or condition. However, if the collision aggravated the pre-existing injury or condition, you can pursue damages for the worsening of the injury. 
The following are a few of the possible pre-existing conditions that may be exacerbated by a car crash:
Back injuries: Chronic back injuries such as arthritis and degenerative disc disease can be exacerbated by a vehicle accident; back pain that was once manageable could be unbearable after the collision. 
Brain injuries: A person who has suffered a traumatic brain injury (TBI) can be at serious risk of re-injury
Broken bones: If you had a broken arm, leg, or other bone that was starting to heal, the car crash could cause the bone to re-fracture and/or worsen the injury
These types of cases are usually a bit more complex since the pre-existing condition is a factor taken into account when negotiating a settlement. While it's true that recovering compensation for aggravated pre-existing conditions can be complicated, the Roseburg personal injury attorneys at our law firm are up to the challenge. Contact Bell Law Offices today to schedule a free case consultation. 
What If a Defective Auto Part Caused Your Injuries?
Defects in the design or manufacturing can directly lead to a vehicle accident or contribute to the severity of a person's injuries in the event of a collision. If you believe that a faulty auto part played a role in your motor vehicle collision, consult a personal injury attorney at our law firm today. 
Consider some of the following auto part defects that have lead to catastrophic injuries:
Seat belt malfunction: Seat belts have greatly reduced the number of car crash injuries and fatalities over the years. However, when seat belts malfunction, they can injure those who they were designed to protect. Faulty seat belts may become unlatched or tear during impact, further increasing the risk of injury. 
Airbag defect: Airbags are a great safety feature that has saved countless lives. Tragically, when an airbag fails to inflate, deploys at the wrong moment, or inflates with too much force, it can cause the very injuries it was intended to prevent. 
Fuel system defect: Improperly placed gas tanks, inadequately designed fuel systems, and welding failures may cause a vehicle to catch fire or explode in the event of a collision. Accidents involving faulty fuel tanks should be completely preventable. Nevertheless, accidents involving vehicle fires and explosions continue to occur. 
Defective tires: A poorly designed tire can result in tread separation and tire blow out. In recent years, some of the country's largest tire producers have been linked to design flaws and shoddy production that resulted in poor tread adherence. 
Contact Our Roseburg Personal Injury Law Firm Today
The personal injury attorneys at Bell Law Offices are proud to serve the residents of Roseburg, OR. The members of our law firm value open and honest communication. That's why we, once we take on your case, will take the time to keep you regularly updated on the negotiations of your claim settlement. We are committed to obtaining the best results possible for our client's personal injury cases.
If you or someone you love has been injured or killed in a motor vehicle collision, the attorneys at Bell Law Offices are here to offer support and legal advice. To get started with a free, no-obligation consultation, call us at (541) 204-6279 or send us a message from our website. You pay no fees unless we recover money for you in a settlement or jury verdict.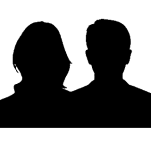 Client Success stories
"John Bell listened well and returned phone calls promptly. Communication was always timely. We have already recommended his services to others."
– Greg and Sue, Coos Bay
Expert Advise.
Skilled Representation.
Maximum Benefit.
Our clients Say it the best
Mary, Client

★★★★★

"This was a very difficult time for me and the office was extremely supportive and helpful."
Greg and Sue, Clients

★★★★★

"John Bell listened well and returned phone calls promptly. Communication was always timely. We have already recommended his services to others."
Margaret, Client

★★★★★

"I was satisfied once John Bell took over my case. He promptly returned my calls and was very friendly, efficient, and courteous."
Ron and Ranay, Clients

★★★★★

"We give the highest rating for service and professionalism. John helped us through the tough times and always put us at ease."