Roseburg, OR Personal Injury Lawyer
Margaret, Client
I was satisfied once John Bell took over my case.
Get results like this
Bell Law Offices
621 SE Cass Ave #111, Roseburg, OR 97470, United States
When your life is met with disaster and you become injured through no fault of your own, you may not know where to turn. If your injury was a result of an unexpected accident, you may be in an extremely stressful situation. Following an accident caused by someone else's negligence, intense stress can persist as you manage daily life with new pains while trying to recover both physically and financially.
If you have been the victim of an accident caused by another person's neglect, carelessness, or dereliction, a lawyer with Bell Law Offices can assist you. Our personal injury lawyers in Roseburg, Oregon, want to help you achieve a successful outcome for your personal injury case. We are committed to each of our clients and will make your case our priority.
A lawyer with our personal injury law firm will fight to protect your rights and get you the fair compensation you need after your injury.
Contact us to speak to a lawyer at 888-813-3188. You can also email our law firm at info@belllawoffices.com.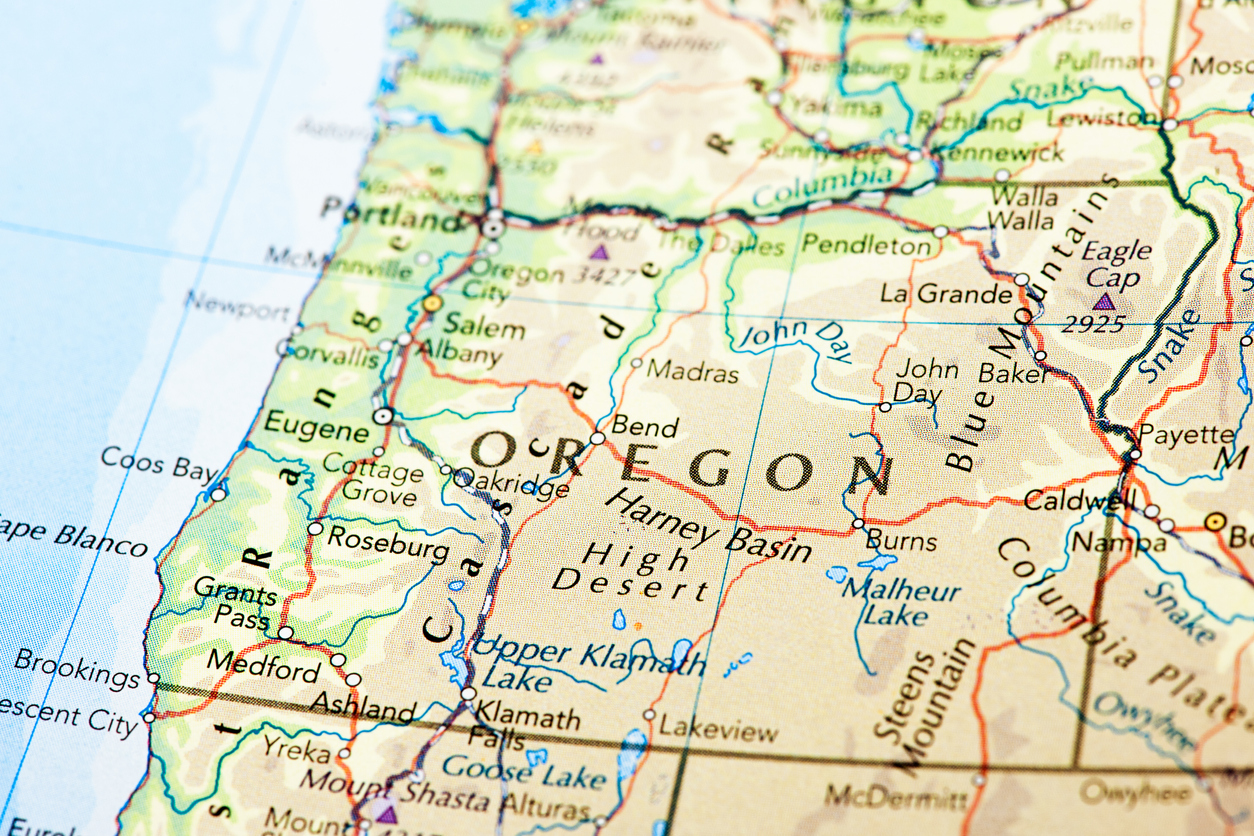 Schedule Your Free Consultation Today
Why a Roseburg Personal Injury Lawyer is Vital For Your Recovery
Seeking compensation for your injuries can be a stressful and time-consuming process. There is considerably more stress and anxiety when a person tries to maneuver through the legal system and negotiate with an insurance company without help from an experienced personal injury lawyer.
Having a personal injury lawyer saves you time and gives you peace of mind so you can focus on getting better. What's more, your lawyer will handle the complex things that you don't want to deal with – and with a much higher chance of success.
When you are pursuing a personal injury claim, your goal is to get the full amount of compensation for your injuries. Remember, though, the insurance company for the liable party has the goal of ensuring that you get the lowest compensation possible. After all, they are a business looking to protect their own financial interests. Insurance companies can thus be very difficult to deal with.
A key benefit of hiring a lawyer for your personal injury case is that he or she can assist you in making the best decisions within the legal system. With the aid of a lawyer, you can attain the best possible results. Hiring a lawyer greatly reduces the risk of settling for less than your case is actually worth.
Our personal injury lawyers at Bell Law Offices appreciate how important it is for you and your family to focus on your physical and emotional recovery at this time. Our law firm would be happy to provide our services to assist you in your financial recovery to ease the way.
We are experienced in legally protecting the residents of Roseburg, Oregon, and fighting their personal injury cases. A lawyer with our law firm can do the same for you.
Practice Areas Our Roseburg Personal Injury Lawyers Can Help You With
Your happiness and goals in life should not be extinguished because of the thoughtless actions of another person. Personal injury law enables victims, with the help of a knowledgeable lawyer, to pursue the fair compensation they require to get their lives back as close to normal as possible.
Our personal injury law attorneys are convinced that as a victim of negligence, you deserve this compensation. A lawyer with our team can help you receive the restitution essential to your case. Some of the personal injury cases that we can handle for the residents of Roseburg, Oregon, are the following.
Workers' compensation
A workplace accident can happen suddenly, even in seconds. However, the consequences of the accident can be disastrous and last a long time. Often, the causes of work-related injuries occur when an employee overexerts his or her body to accomplish a physical task, such as lifting, pushing, holding, or carrying something.
Repetitive motions can also cause harm and injuries over time. Of course, slip-and-falls or even coming into contact with dangerous objects can happen as well, and these too can cause injuries to workers, or, what's worse, wrongful death. 
No matter the cause or consequences of your workplace injury, you will need the assistance of a lawyer in recovering the fair compensation entitled to you. A personal injury attorney with our law office can help you get that compensation.
A workers' compensation lawyer with our law firm can help you receive the following damages:
Medical care
Lost income
Compensation for injuries that are long-term or permanent
Death benefits for family and other dependents
When a workplace accident has left you with serious injuries, piles of bills, and less or no work, know that there is a lawyer here in Oregon at Bell Law Offices who is ready to defend your rights.
Social Security Disability
If you are disabled and struggling to get the Social Security Disability benefits that you deserve, you need to speak to a lawyer as soon as possible. It's well known how difficult it can be to receive benefits after the first application, and appealing is not much easier. 
Nevertheless, you do not have to go through this complicated process alone. Our skilled Social Security Disability lawyers understand the application process and can ensure that you do this correctly.
The Social Security Administration (SSA) imposes many rigid rules and regulations for applicants. The procedure is complex and lengthy. Our attorneys can assist you with Social Security Disability Insurance (SSDI) or Supplemental Security Income (SSI).
A person qualifies for SSDI if, before becoming injured and disabled, he or she had worked and paid into the Social Security system beforehand. On the other hand, SSI benefits do not require an individual to have paid into the system before becoming injured and disabled. The benefits connected to SSI are based on a person's income.
In both cases, the Social Security Administration insists upon having medical documentation that supports your claim and application. A lawyer with our legal team can help you collect the necessary evidence to make clear your claim.
Don't feel lost or hopeless due to the challenges of your SSDI or SSI claim. Please speak with a lawyer at Bell Law Offices for assistance in receiving the benefits that you qualify for.
 Auto accident
Car accidents usually seem to come out of nowhere and can turn your life upside down. They may leave you in shock, pain, and frustration. Unfortunately, the difficulties of your accident and injury will often continue long after the initial shock. The complexities of a car accident case and the frustrations of dealing with difficult insurance companies can create an enormous amount of stress for a car accident victim.
Ensuring that your case is documented with accurate facts and processed correctly can be a complicated undertaking. Several factors are involved, such as investigating the crash scene, analyzing the police reports, compiling the medical records, completing insurance forms properly, juggling a seemingly endless number of phone calls, and (at times) handling confrontational negotiations.
A good car accident lawyer is focused not only on these legal steps and all the relevant details but especially on relieving your stress and getting you the best compensation amount you are entitled to. Please, contact us to talk with a personal injury attorney for a free consultation to discuss your case.
 Other personal injury claims
Negligence and inattentiveness cause a considerable amount of accidents and injuries to individuals each year. None of us leave our homes in Roseburg expecting to be the victim of an accident. However, someone else's negligence can quickly create a situation that leaves you in need of medical attention and life-altering consequences. 
The types of personal injury claims we handle include:
Burn trauma
Dog bites
Premises liability
Slip-and-fall accidents
Motorcycle collisions
Semi-truck accidents
Spinal cord injuries
Wrongful death 
Each lawyer with the legal team at the Bell Law Offices grasps how difficult everyday life can become after an accident and injury. We also know how challenging it can be to pursue the goal of fair compensation in a personal injury claim. Let a lawyer from our team help you recover the compensation you deserve and require after your accident.
Unfortunately, the negligent parties and their insurance companies can be uncooperative and resistant in acknowledging their guilt and legal responsibilities. To motivate them to cooperate with your case will require a personal injury lawyer who is not easily intimidated. The personal injury lawyers who make up the team at the Bell Law Offices have the proficiency and knowledge needed to deal with insurance companies.
For your free consultation with a personal injury attorney, please call us at 888-813-3188. The local branch of Bell Law Offices in Roseburg can provide you with the assistance you need to find success for your personal injury case.

Injuries That Are Common in Personal Injury Claims
Every accident is composed of different circumstances. Although no two personal injury cases are exactly alike, there are many common injuries suffered across the board.
The following injuries are definitely sufficient reason to call us concerning a personal injury case:
 Neck injuries
Back injuries
Soft tissue damage
Damage caused to internal organs
Traumatic brain injury
Injury to the spinal cord
Fractured and broken bones
This is certainly not an exhaustive list of all the injuries that may call for a personal injury case. Please contact a personal injury lawyer with our legal team to discuss your personal injury case for free. A Bell Law Offices lawyer in Roseburg can review your injuries and accident and help you determine what you should do next. 

Compensation Available For Your Personal Injury Claim
It is clear to us at Bell Law Offices that accidents and the injuries and damages they incur can cause an enormous degree of anxiety in a victim's life. Accidents can have repercussions on both our physical abilities and our psychological well-being. Our day-to-day affairs can be negatively impacted for a long time. The accumulation of medical bills, lost wages, and forfeited job opportunities can feel overwhelming.
Although the exact dollar amount that a person will qualify for in a personal injury case will change depending on the specifics of the accident and individual circumstances, victims can recover restitution for multiple damages. 
The damages you recover may include the following: 
Hospital and doctor bills
Medical expenses
Pain and suffering
Emotional anguish
Property damage
Lost income
Loss of future earnings
Wrongful death and funeral expenses
There are other possible damages that your accident may qualify you to receive compensation for, and we can help you learn what they are. When you call our law firm in Roseburg, a personal injury lawyer with our team can help you receive the full compensation you deserve.

How a Roseburg Personal Injury Lawyer With Bell Law Offices Can Help You
Life following an accident is stressful. A personal injury lawyer from our law firm in Roseburg wants to help ease your anxiety by assisting you with your case. 
Our firm believes that every case deserves personalized attention and a detailed investigation. We fight to help personal injury victims recover the compensation they need and receive justice for their injuries caused by another party's negligence. Your well-being and financial recovery are our priorities.
Let a lawyer at Bell Law Offices in Roseburg help you find peace of mind by knowing you have an experienced lawyer on your side. Speak with one of our personal injury lawyers with our law firm today. 
We dedicate ourselves to making the process of your receiving full and just compensation as effortless as possible for you to help accelerate your recovery. Contact us by calling 888-813-3188 or filling out the contact form on our website. You can also email us at info@belllawoffices.com.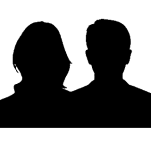 Client Success stories
"John Bell listened well and returned phone calls promptly. Communication was always timely. We have already recommended his services to others."
– Greg and Sue, Coos Bay
Expert Advise.
Skilled Representation.
Maximum Benefit.
Our clients Say it the best
Mary, Client

★★★★★

"This was a very difficult time for me and the office was extremely supportive and helpful."
Greg and Sue, Clients

★★★★★

"John Bell listened well and returned phone calls promptly. Communication was always timely. We have already recommended his services to others."
Margaret, Client

★★★★★

"I was satisfied once John Bell took over my case. He promptly returned my calls and was very friendly, efficient, and courteous."
Ron and Ranay, Clients

★★★★★

"We give the highest rating for service and professionalism. John helped us through the tough times and always put us at ease."