Personal Injury Lawyer in Portland, Oregon
Greg and Sue, Clients
We have already recommended his services to others.
Get results like this
Bell Law Offices
205 SE Spokane St # 300, Portland, OR 97202, United States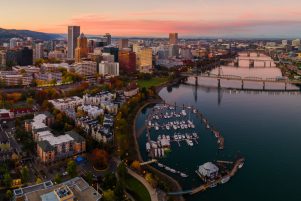 After an accident or injury in Portland, you and your family may feel like you don't know how you can recover. Dealing with insurance companies and medical bills can be taxing on any budget, particularly if your accident left you unable to work, but you don't have to go through this alone. Instead, find the right lawyer. Personal injury recovery should never be left to chance.
If you were involved in an auto accident caused by someone else, you may be able to recover compensation for your injuries. If you or a loved one was hurt on the job, you deserve the financial help and support of your employer by means of workers' compensation insurance. If you are not receiving the medical treatment you need, you deserve better. If you are trying to apply for Social Security Disability, you may be daunted by the process. In any of these cases, it's best to get a personal injury lawyer to help you along the way and give you a better chance of winning your claim.
At Bell Law Offices in Portland, Oregon, our law firm helps clients recovering from personal injuries to get back on their feet. We are available to answer their questions every day, and we stay with them every step of the way. If you aren't sure where to turn after your injury, contact Bell Law Offices in Portland at (503) 616-2181 for a free consultation with a qualified Oregon personal injury attorney.
Schedule Your Free Consultation Today
What is Personal Injury and What Does a Personal Injury Lawyer Do?
You may often hear of personal injury law firms. However, what does that actually mean? What qualifies as a personal injury lawsuit? In fact, Oregon personal injury law covers a variety of situations and types of lawsuits and claims. All claims and suits do, though, all have one thing in common – someone was injured due to the action or inaction of another party.
There are some common types of personal injury cases. For example, an auto accident, motorcycle accident, truck accident, or pedestrian accident can all cause injury to the person who isn't to blame. That person deserves to be compensated for his or her injuries.
Also, if a worker is hurt on the job, his or her employer is required to have workers' compensation insurance to cover medical bills and lost wages. If the person is disabled by the injury, he or she should be able to receive Social Security Disability payments from the Social Security Administration (SSA). Nonetheless, it's not always easy to receive all the necessary benefits.
That's where an Oregon personal injury attorney comes in. A personal injury lawyer with Bell Law Offices in Portland, Oregon, will have experience handling cases similar to yours. Our law firm's team members are adept at dealing with insurance companies, SSA rigamarole, and keeping their clients' best interests at heart. If you've suffered a personal injury, you should have someone beside you to help you recover.
What Types of Personal Injury Cases Do Bell Law Offices Take?
At Bell Law Offices, our Oregon personal injury lawyers handle a number of different kinds of personal injury cases. Most commonly, we handle auto accidents, workers' comp cases, and Social Security Disability claims. 
We make sure each personal injury lawyer on our team has the experience to attain success on your behalf. Because, if you or a loved one in Portland has been injured, you deserve to have a knowledgeable personal injury lawyer helping you recover. We focus on the paperwork and legal details so that you can focus on what's really important – your recovery. 
Don't hesitate to contact a personal injury attorney today – we work on a contingency fee basis. That means that you don't owe us a penny until we recover for you. Call us today for your free, risk-free consultation with a personal injury lawyer at (503) 616-2181. 
Workers' compensation lawyers in Portland
Every year in Oregon there are many workers' compensation claims. Although this system may seem simple, personal injury cases often become complicated. Between employers, insurers, and medical providers, there are various legal hoops an injured employee has to go through. You don't want to try and go it alone only to lose your claim to your deserved benefits. 
Each occupation presents unique health challenges and dangers. If you were injured at work or during the course of your job, your employer should cover your medical bills and lost wages by means of workers' compensation insurance. However, it is not always that easy. Many claims are lost every year due to legal loopholes. You want to make sure that is not true in your case. 
Hiring a workers' compensation lawyer in Portland, Oregon, ensures that your interests are represented under the law. A personal injury lawyer can help you determine what is eligible for workers' compensation insurance coverage and recover financially from your injury. At Bell Law Offices, our workers' compensation personal injury lawyers will make sure that you're getting all the benefits to which you're entitled. 
Our law firm has represented workplace injury victims for many years and we know Oregon workers' compensation laws. You risk nothing by speaking to a Portland personal injury attorney, as we operate on a contingency fee basis. That means that you don't owe us until we help you recover the workers' compensation benefits that you're due. 
Social Security Disability attorneys in Portland
Applying for Social Security Disability (SSDI) benefits can be a lengthy and frustrating process. Many claims are denied and it may take years before your case comes before a judge. Going through this process alone can cost you time, effort, money, and unnecessary stress. 
At Bell Law Offices, our Social Security Disability lawyers have experience in helping clients to receive their proper SSDI payments. This legal process can be time-consuming and confusing, which is why you need an experienced professional to help navigate the system for you. Don't risk getting denied due to a legal loophole – contact a SSDI attorney at our law firm today. 
People that qualify for SSDI benefits must be unable to work full time due to physical or mental disabilities. Meeting a strict set of requirements, as well as having the necessary documentation are both essential in getting a SSDI claim approved. A Portland personal injury lawyer can explain to you exactly what you will need to get started.
While hiring a SSDI lawyer is not necessary in order to apply for benefits, it can greatly improve your chances of being approved in a timely manner. An attorney knows the ropes and can put his or her past experience to work for you, but you may worry about being able to afford help.
At Bell Law Offices in Portland, Oregon, we provide free consultations and reasonable rates for our SSDI cases. A personal injury attorney would be happy to speak with you about your options and answer any questions you might have. Call us to speak to one of our Social Security Disability personal injury lawyers today. 
Portland auto accident personal injury lawyers
There are a significant number of auto accidents that lead to injury or wrongful death every year in Portland, OR. Between car accidents, motorcycle crashes, truck collisions, and pedestrian and bicycle accidents, these incidents are an all-too-common occurrence. If you or a family member has been injured in any one of these auto-related accidents that was caused by someone else, you deserve compensation for your injuries. 
At Bell Law Offices, we know that auto accidents can be traumatic for all involved. From physical injuries to property damage, a car accident can leave you with financial difficulties for years to come. When your accident was caused by another person, though, you may qualify to receive compensation for your injuries, pain and suffering, and property losses. 
An experienced Portland personal injury attorney can help you determine whether or not you have a case. Your Bell Law Offices car accident lawyer will help you navigate the legal system, as well as negotiate with insurance companies, monitor medical records, and take your case to trial if need be. 
Car accidents are stressful, but your recovery doesn't have to be. Let qualified Oregon personal injury attorneys deal with the insurance company and the claim process for you. It will help you receive the full amount of compensation you're due as well as keep you focused on what's really important – your recovery.
Contact our law firm for a free consultation with a personal injury lawyer on your case. We are here to answer your questions and help you get back on your feet. Our Portland, Oregon, personal injury attorneys have our clients' best interests in mind every step of the way. 
Personal injury law in Portland
In addition to the above case types that we handle frequently, we also take on other types of personal injury cases. Some other kinds of personal injury case types include slip-and-fall accidents, medical malpractice, truck accidents, motorcycle and pedestrian accidents, and dog bite cases (premises liability) as well. Of course, each case is unique, and we need to meet with each client, in-person or otherwise, to determine whether our firm would be a good fit for your case. 
Broadly speaking, personal injury law encompasses lawsuits and claims which may be filed against a party (a person or business) for the injury they caused someone by their action or inaction. That injury can be physical or emotional and may involve property damage, lost wages, and more. Personal injury cases are unique due to the high number of factors that determine the settlement amount of each case. 
Many people face a personal injury at some point in their life, from fender-benders to slipping on a businesses' slippery sidewalk. Not all such injuries will qualify as a lawsuit or legal claim, but you might be surprised at the ones that do. It's best to consult a legal expert to make sure of your case. Something to remember is that a free consultation with a personal injury lawyer costs you nothing and could gain you a great deal. 
At Bell Law Offices, we are dedicated to putting you first. Each and every client gets our undivided attention from the first minute they enter one of our offices. If you face a distressing personal injury in your life, don't hesitate to get in contact with us. We will do everything in our power to help you.

What Should You Do Immediately After a Portland Accident?
The aftermath of an accident or injury can be very overwhelming. Not only facing physical pain and suffering, but also financial stress due to the medical bills, lost wages, and property loss that often accompany a personal injury. You shouldn't have to face the future alone. 
Immediately after an accident, it's important to remember to do a few things:
Get medical attention
Don't speak to the other party's insurance company
File a report, if necessary
Contact a personal injury attorney to help you fight for your rights
Following these four steps will give you the best chance of recovering financially from your accident that was caused by someone else. 
At Bell Law Offices in Portland, Oregon, we pride ourselves on defending injury victims from insurance companies' shady tactics and fighting for our clients' rights. Our Oregon personal injury attorneys know that you are likely facing serious distress, and we want to help you in every way possible. We are always available to answer your questions from day one. 
Whether a car accident, workplace injury, or SSDI claim, we know how to help you and your case have the best chance of success. Our Portland, Oregon, law firm is here to support you and your family, and will always strive to communicate fully with you every step of the way. We are dedicated to helping our clients improve their lives by recovering from their personal injuries. 

What If You Can't Afford a Portland Personal Injury Lawyer?
After a serious injury, you likely face financial strain in the form of medical bills and lost wages. If you're suffering from a disability as well, you may think that you can't afford legal help. These are common concerns, but you can afford to get the help you need.
The personal injury lawyers at Bell Law Offices in Portland, Oregon, operate on a contingency fee basis. That means that you don't pay until we recover compensation on your behalf. You don't have to worry about upfront fees or legal bills throughout your case. Your personal injury attorney only gets paid when you do.
This idea may seem too good to be true, but it is absolutely the reality at Bell Law Offices. When you work with us, you will find that our priority is your recovery, physically and financially. We keep track of our work and only get paid for it once you receive the compensation you need.
Our fee can be part of your settlement, still leaving you with everything you need to get your life back on track. So you don't pay us anything if we don't win on your behalf, and you never pay us out of pocket.
The financial risk in hiring a personal injury lawyer is low, but the financial gain can be great. That's why it's so important that you don't delay in calling to find an attorney who can help you. Our personal injury lawyers know Oregon law, and we can use our knowledge to get you the best chance of recovery.
Where to Find Personal Injury Help in Portland
Immediately after a severe injury, you need to get medical help. However, later, when the bills start to arrive, you need another kind of help – legal help. Dealing with insurance companies, employers, and government agencies on your own can be extremely overwhelming. The good news is, though, that you're not alone.
We are proud to represent clients on their work comp, Social Security Disability, and auto accident cases. If you believe you have another type of personal injury or wrongful death case, please consult with us to find out how you can best proceed. We always have a personal injury lawyer available to answer questions.
At Bell Law Offices, our Portland, Oregon, personal injury attorneys pride ourselves on providing experienced representation with compassion and integrity to each and every one of our clients. Every lawyer in our law firm works tirelessly to achieve the results our clients deserve, and we treat each case individually.
Allow us to provide you with high-quality legal services at our Portland, Oregon, law firm. No need to worry about how to pay – we only get paid when you do. We are here to help you every step of the way.
It all begins with a simple phone call. For help with your Portland case, call your personal injury attorney at Bell Law Offices at (503) 616-2181.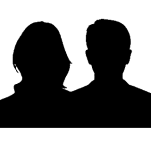 Client Success stories
"John Bell listened well and returned phone calls promptly. Communication was always timely. We have already recommended his services to others."
– Greg and Sue, Coos Bay
Expert Advise.
Skilled Representation.
Maximum Benefit.
Our clients Say it the best
Mary, Client

★★★★★

"This was a very difficult time for me and the office was extremely supportive and helpful."
Greg and Sue, Clients

★★★★★

"John Bell listened well and returned phone calls promptly. Communication was always timely. We have already recommended his services to others."
Margaret, Client

★★★★★

"I was satisfied once John Bell took over my case. He promptly returned my calls and was very friendly, efficient, and courteous."
Ron and Ranay, Clients

★★★★★

"We give the highest rating for service and professionalism. John helped us through the tough times and always put us at ease."