Eugene Workers' Compensation Lawyer
Greg and Sue, Clients
We have already recommended his services to others.
Get results like this
When you get injured on the job, you can file for Oregon workers' compensation, which can help with medical bills and lost wages while you are healing. Sadly, filing for workers' compensation is not always as easy as it may seem. With Oregon's current workers' compensation system, you may need a workers' compensation attorney to help you get the insurer to help pay you the benefits you deserve.
After being injured on the job, it is important to file a workers' comp claim immediately. When you wait to file, it is more likely your request may be denied. After your injury, be sure to fill out an 801 Form, which you can get from your employer, right away. You will fill out this incident report and return it to your employer. You should also fill out an 827 Form at your doctor's office. This form is to explain what happened that caused the injury and may be passed on to your employer.
Many workers are getting injured in Eugene, Oregon, and having issues with their workers' compensation claims. A workers' compensation lawyer at Bell Law Offices, PC, has the experience and training you need to help guide you through the legal process and help you get the benefits you deserve. Our case consultations are always free at Bell Law Offices – contact a workers' compensation lawyer today at 888-813-3188.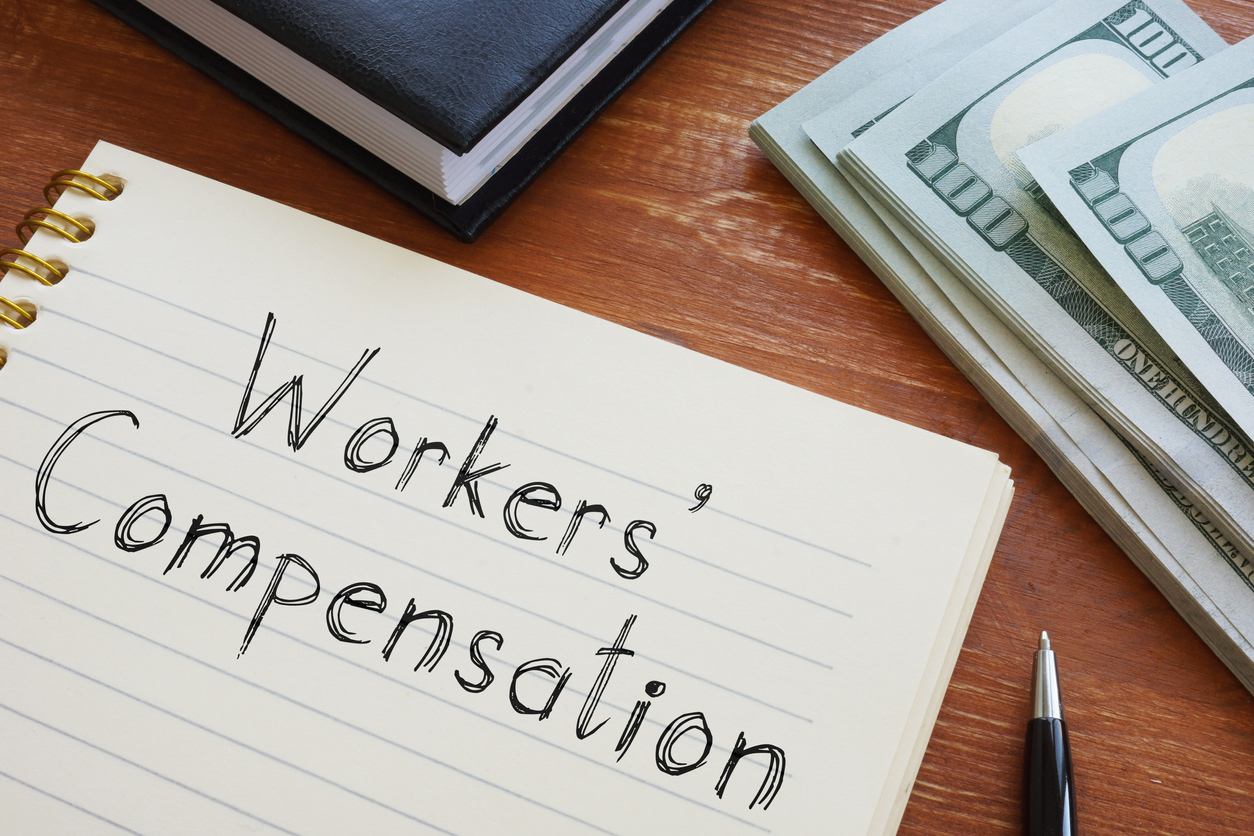 Schedule Your Free Consultation Today
Oregon Workers' Compensation Process
After sustaining a personal injury on the job, you should always inform your employer in writing. This is done so you and your employer can keep track of the date, time, and extent of your injury for your workman's comp case. This information is also given to your workers' compensation lawyer to help when you seek compensation benefits. If your employer requires you to fill out the 801 Form, be sure you keep a copy for yourself.
Once your employer has sent off your Oregon workers' comp claim and it has come back denied, you need to consult with a workers' compensation attorney to see if this decision can be reversed. There is a strict 60-day deadline on denial hearings; don't waste any time!
When choosing a work comp lawyer, you want to select a lawyer who will agree to keep your case even after winning your denial case. Some disputes can arise after winning a denial workers' comp benefit case. In some situations, the insurer will try to deny benefits and try to close your claim too soon. All these actions can be challenged, and the insurer may be penalized.
Insurance companies may try to push you to settle your claim. However, a Eugene, Oregon, workers' compensation lawyer can determine whether a settlement is in your best interest. Your workers' compensation lawyer can also help you determine if the claim's value is the best for you or if you should continue to maximize the final settlement amount to ensure you are fully protected.
When seeking representation, contact a workers' compensation lawyer at Bell Law Offices. A workers' compensation lawyer will be available to help you through your legal process when making a workers' comp claim. Contact us today at 888-813-3188.

Oregon Workers' Compensation Benefits
Below are four types of workers' compensation benefits in workers' compensation law.
Medical benefits
Receiving medical benefits can include some services that are needed for your injury, such as:
Hospital bills
Doctor office visits 
Emergency room visits 
Surgery 
Medications 
Physical therapy 
Mileage to and from visits  
Time loss benefits
Time loss benefits can help replace two-thirds of the average weekly income that you lost because of your injury. These benefits can also help when working for a modified job where you are making less than your regular job. This is based on what you have earned over 52 weeks before the injury and any regular overtime and performance bonuses to determine your average weekly wage. Time loss benefits are not taxable as income. 
Permanent disability benefits
Permanent disability (PD) benefits offer an amount of money at the end of your claim. This amount of money is dependent upon any permanent impairment in which you suffered from your injury. This can also include any additional work disability if you cannot return to a full-duty status at work. Permanent disability benefits are not taxable as income. 
Vocational rehabilitation benefits
Vocational rehabilitation is typically available to you if you cannot return to your regular job and are unable to find work that pays at least 80 percent of your wages before your injury. If you become eligible for vocational rehabilitation benefits, you will work with a vocational counselor to build a plan that will involve paying you for any time loss benefits while you are retraining. 
Workers' compensation benefits can help you when you have been injured while on the job. It is important to report these injuries to your employer and hire a workers' compensation attorney if you need assistance with your claim and seeking benefits. Contact Bell Law Offices, PC, and speak to a workers' compensation attorney for a free case consultation at 888-813-3188 – leave the fight to us! 
Common Workers' Compensation Injuries in Oregon
There are many types of injuries one may face while at work. Any form of on-the-job injury can be dangerous and can potentially bring about a workers' compensation claim. 
Below is a list of common types of injuries that are commonly seen in workers' compensation claims: 
Carpal tunnel 
Hearing loss
Low back injuries 
Shoulder and knee injuries 
Stress claims and PTSD 
At Bell Law Offices, PC, our personal injury lawyers are dedicated to ensuring that you are fully represented in your workers' compensation case. You do not have to go through the legal proceedings alone. Contact our law firm today and speak with a workers' compensation attorney for a free case consultation.
Bell Law Office, PC is Committed to Your Compensation
Workers' compensation cases can leave you feeling confused, upset, and overwhelmed. Here at Bell Law Offices in Eugene, Oregon, our legal team has the experience and knowledge in working with individuals like you. We understand how upsetting it can be to be off from work and be out of income. We are therefore determined to fight for our clients to ensure they receive the maximum benefits and receive workers' compensation to focus on their recovery.
Having an experienced workers' compensation lawyer on your side when fighting a workers' compensation case can help you be successful. Each workers' compensation lawyer at Bell Law Offices has the knowledge and experience it takes to fully prepare your claim and help you get the compensation you need.
How Our Oregon Personal Injury Lawyers Help You Pursue Your Claim
Every Oregon workers' compensation attorney at Bell Law Offices has years of experience and the skills needed to turn a denied workers' compensation case around and give you a better chance at getting accepted before going to court. Workers' compensation cases often get rejected, but this is nothing new. Usually, rejection comes when doctors carry out independent medical exams, stating that injuries were pre-existing conditions.
When you need expert advice and a Eugene, Oregon, lawyer for workers' comp to assist you, you know where to turn. Bell Law Offices' work comp lawyers aim to keep transparency with you as our client. We take pride in offering experienced representation with compassion and integrity. What's more, our legal team works tirelessly to achieve great results.
Our legal team is ready to pursue your best interests when you are unable to. If you are ready to take the step today and contact one of our lawyers for workers' comp – contact our legal team today at 888-813-3188.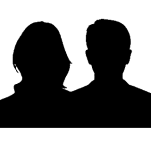 Client Success stories
"John Bell listened well and returned phone calls promptly. Communication was always timely. We have already recommended his services to others."
– Greg and Sue, Coos Bay
What is the Average Settlement for Car Accidents in Eugene, OR?
The average settlement for a car accident varies depending on the extent of the damages. The insurance settlement is typically determined by evaluating the severity of your injuries, total medical expenses, and the cost to replace your car and any other damaged personal property. 
To ensure you get the best settlement for your claim, you should remain at the scene of the accident, file a police report, gather evidence if possible, obtain witnesses' information, and keep a detailed record of expenses as your recovery progresses. Provide all this information to your personal injury lawyer. 
Your accident attorney can also help with this process and will use your medical documents, medical expenses, expert testimony, and pictures of your injuries to battle the insurance company. When uncertain how long your recovery will last or how many medical fees you will incur, it is vital that you do not accept an insurance agent's offer right away or without professional advice.
Explaining No-Fault Car Accidents and Comparative Negligence
Oregon is a no-fault state, which means, in many cases, your worries may be lessened regarding lost wages and medical costs or to replace your vehicle. Under the state's no-fault law, insurance companies are required to pay up to $15,000 in PIP (Personal Injury Protection) a year for your medical expenses, regardless of who was at fault. However, being a no-fault state does not mean you cannot file an auto injury claim against a negligent driver. 
Comparative negligence is when your lawyer can prove the other driver's negligence was more significant than your own. This is based on a percentage of fault. There are two types of comparative negligence; pure and modified. 
Oregon has a comparative negligence law in place. Thus, in this state, you can recover damages if you are under 51 percent at fault.
The lawyers at Bell Law Offices have years of experience in helping our clients win the maximum compensation they deserve despite case complications. What's more, we are dedicated to putting your first and helping you get the maximum compensation you deserve. We want you to be able to concentrate on your healing and well-being.
When You Need a Car Accident Lawyer Serving Eugene, OR – We Are Here
While we cannot prevent accidents from happening, we can make sure that you get the best representation possible. Our law firm has experience in motor vehicle accidents and is ready to put our knowledge to work to help you get your life back on track. 
Don't worry about your rights or legal fees. We take that burden off of your shoulders by first of all providing a free initial claim evaluation to anyone without obligation. During this evaluation, we will help you understand what to expect and the next steps to take. And when we do take on your case, you don't have to worry about owing us anything out of pocket.
When you need a lawyer with the necessary expertise to help you get the maximum settlement – call us today at (541) 255-4546 to speak with a qualified personal injury lawyer.
Expert Advise.
Skilled Representation.
Maximum Benefit.
Our clients Say it the best
Mary, Client

★★★★★

"This was a very difficult time for me and the office was extremely supportive and helpful."
Greg and Sue, Clients

★★★★★

"John Bell listened well and returned phone calls promptly. Communication was always timely. We have already recommended his services to others."
Margaret, Client

★★★★★

"I was satisfied once John Bell took over my case. He promptly returned my calls and was very friendly, efficient, and courteous."
Ron and Ranay, Clients

★★★★★

"We give the highest rating for service and professionalism. John helped us through the tough times and always put us at ease."