File a Workers Compensation Claim

Mary, Client
The office was extremely supportive and helpful
Get results like this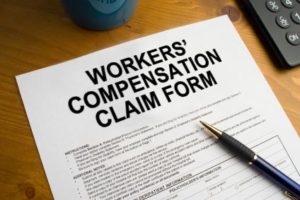 If you have had an on-the-job injury, you have a limited time to file a workers compensation claim. Mentioning your injury to a co-worker or supervisor is not enough. You must file an 801 form with your employer or your workers compensation insurer within 90File a Workers Compensation Claim days of your accident. When filling out the form and reporting the incident to your employer, be as accurate as possible. Although you have 90 days to file your work comp claim, it is important that you file the claim as soon as possible. The longer you wait, the greater the chance that the insurance company will deny your claim and the more difficult it will be to fight the workers compensation denial.
if your employer refuses to file your workers' compensation claim, you can file a workers' compensation claim through the Workers Compensation Division. Its Employer Compliance Unit will assist you in filing a claim and holding your employer accountable. Workers' compensation lawyers will also assist you in contacting the appropriate people to get your workers comp claim filed.
It is also important for you to seek medical attention as soon as possible. Be honest and accurate in your description of the accident. Do not tell the doctor that you were injured some where other than work. Your doctor's understanding and records of the incident will be crucial in the insurance company's assessment of your claim. Describe every symptom resulting from your on-the-job injury–not just the areas exhibiting the greatest pain.
Schedule Your Free Consultation Today
Expert Advise.
Skilled Representation.
Maximum Benefit.
Our clients Say it the best
Mary, Client

★★★★★

"This was a very difficult time for me and the office was extremely supportive and helpful."
Greg and Sue, Clients

★★★★★

"John Bell listened well and returned phone calls promptly. Communication was always timely. We have already recommended his services to others."
Margaret, Client

★★★★★

"I was satisfied once John Bell took over my case. He promptly returned my calls and was very friendly, efficient, and courteous."
Ron and Ranay, Clients

★★★★★

"We give the highest rating for service and professionalism. John helped us through the tough times and always put us at ease."